Status:
Complete, June 2014
Experience gained:
Circuit Design
Arduino C + inline assembly
Description:
Rudimentary SLAM (Simultaneous Localization and Mapping) robot, using an IR range finder on a swivel to navigate around a room as a school project (Grade 12).
The sensor had issues producing any sort of fine consistent values. Therefore the ranges were set as low, medium high for four 20° "windows". The robot then aligned itself in the direction with the highest readout (randomizing if there was multiple) and travelled this direction for one second.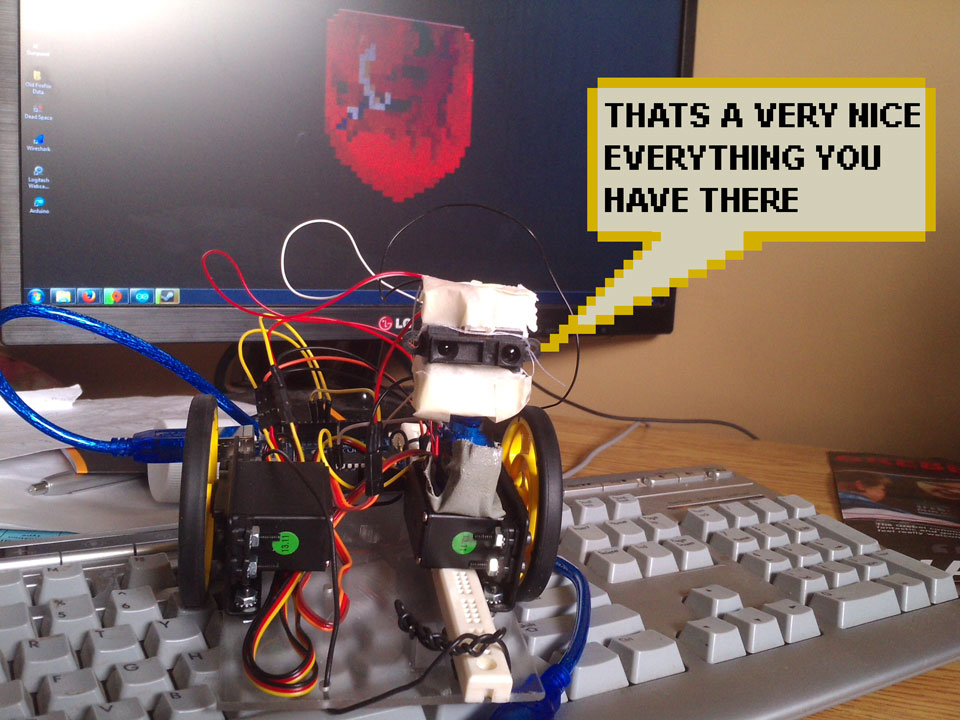 Following an accident involving a weird looking power supply bus on a breadboard (seriously, why didn't it have markings!)This shorted out one of the drive motors days before the final demonstration. I ended up going with the prototype design (just the head of the robot) with a 7 segment display and used this as a proof of concept for the project